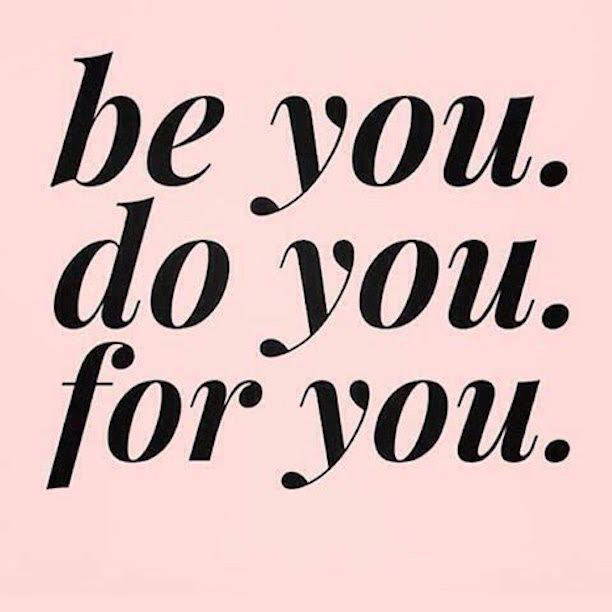 Let's just get this out of the way - 2018 was a BEAST!

Have you ever watched one of those predator shows on the Discovery Channel? One where you watch a lion track its prey, stalk through the grass and then proceed to pounce on it and shred it like a chick on a low-carb diet who walks into a pizza shop on dollar slice night?

That was my 2018.
It started off "okay". Then things got kind of crazy and spiraled downward.
Business started booming in the spring when I decided to go full speed at my re-launch - which was totally unexpected but completely fabulous. Meanwhile, I was dealing with "life" issues that had me stressed to (what I thought was) the max. But I thought, "It's cool - I can handle it because I'm freaking Super Woman and nothing is going to distract me from my goal."
Then my grandmother passed away over the summer - about a week after the anniversary of my father's passing. And I lost it. I had roughly 75 open orders, my father-in-law (who lives with us) was beginning to have health issues of his own, and I had no idea what the hell I was going to do. Thankfully I have an awesome hubby who helped me push through and get through it (relatively) unscathed. I fully acknowledged that I didn't grieve the way I knew I needed to, but figured that I could make time to work through everything when things slowed down after the Christmas rush. Boy, was I wrong!
As it often does, life had other plans for me. My own health issues started rearing their ugly heads, and my father-in-law's issues were getting worse. His Parkinson's Disease progressed to the point where he can no longer write his name, and has to drink 8oz of coffee out of a 16oz cup to compensate for the shaking and to make sure he doesn't spill it all over himself. He was also having increasing pain in his hip - which was concerning considering it had been replaced just a few years ago.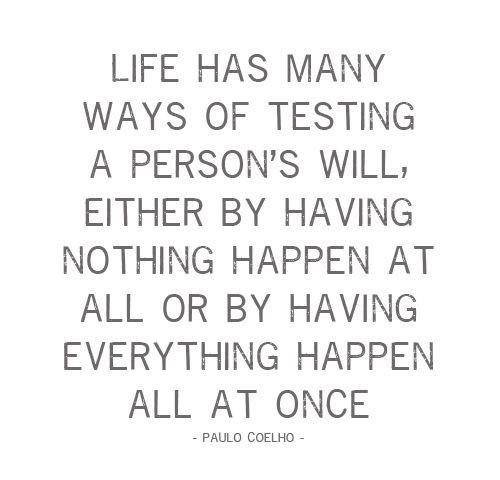 By the time fall hit, my father-in-law was in pain 24/7. His late nights became my late nights. Thankfully I had hired the hubster and others to help with the business - but it still wasn't enough. My house was a mess, I had stopped taking care of - or even caring about - my health issues and I could just feel it all bubbling to the surface, ready to burst.
In true Jenn fashion, I had put everyone - and everything - above myself on the prioritization ladder. By the time we hit our winter deadline and entered into our "Christmas break", I was done. By that point, my father-in-law had been hospitalized 3 times and sent home with no clear treatment plan and no effective way to manage his continuing pain.
My own issues with PCOS, Thyroid Disease, vertigo caused by my body's hyper-response to stress, IBS, a yet-to-be-named issue causing a compromised immune system and my own pain from uterine fibroids were exploding. Accepting and attempting to deal with my emotions over my grandmother's death also brought up the realization that I had never fully dealt with my grief from my father's passing. There were also other personal issues going on at the time, and it all just got to be too much.
I was physically and mentally exhausted. And I shut down.

I managed to decorate our front porch for the holidays, but that was it. And, if you know me, you know that is SO not me. I am what they call "Christmas obsessed". I have enough Christmas decorations to decorate 3 (maybe 4?) homes our size. But 2018 had ripped me to shreds, and I just didn't care. For the first time in my life, Christmas was just another day to me - and I think that bothered me more than everything else that was going on.  
I needed a break - and, since I work for myself, I decided to give myself one and not re-open until February. And thank goodness for whatever made me decide to extend our break! My father-in-law was hospitalized a total of 9 times over the course of 13 weeks. We're still waiting for the green light for surgery, but he is now taking some heavy-duty drugs to control his pain. I don't have to worry about him falling if he needs to get up and walk to the bathroom, but he still can't do much of anything else.
I had thought about extending our break even further, but I need to create. Even though life has been a complete whirlwind, I found myself going through "creator's withdrawal".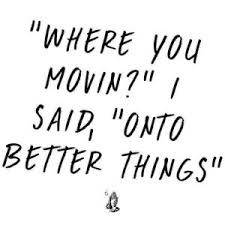 The biggest benefit of being your own boss is being your own boss! I knew I couldn't continue to operate at the pace I was used to, so I decided to make some changes to how JAID operates. I realize people will think I'm nuts, but that's okay. I'm moving forward in a way that works for myself and my family.
I love designing - I always have. And (pardon the ego stroke) I've been told I'm damned good at it. So I'll continue to pump out new designs for y'all - with one caveat. I'll be releasing new designs monthly, but they will only be available during the month they are released. I am an enigma. I don't necessarily like change, but I get bored very easily. And when I get bored I give up.  
Pushing out new designs each month means JAID will always have something new. It means that you will own a truly "limited edition" item that Sally down the street can't run to Hobby Lobby to purchase 4 months after she sees it up on your wall. Let's face it - the quality of the "signs" in the big box stores sucks anyway.
We're still keeping a few customer favorites in our arsenal for year-round purchase, but for the most part I want y'all to be excited about always seeing something new.
Does that mean we're cutting corners or dialing things back? Nope. Our signature style and commitment to quality will never change. It just means that I'll have more time to create and to expand. JAID is about so much more than signs - it's about the entire creative process and making life beautiful. I've "created" my entire life - so I've decided to stop limiting myself. I'm not "just another sign chick". I've always prided myself on doing things differently - but fabulously. I'm cautiously optimistic about all of the changes we're making and I can't wait to show you what I've got in store!
If you've made it this far, give yourself a pat on the back - once I start typing, my fingers don't stop. I realized I have a tendency to be long-winded. And I'm not looking for sympathy as I realize that there are so many of us who have been put through the proverbial wringer in 2018.

What I'm hoping that you'll walk away with from this post is the knowledge that it's okay to recognize that you're only human - just like everyone else - and that life happens to everyone. That no matter how many times life knocks you down, you have the power to get back up. If you can't keep running on empty, you have permission to take a break. And that there is nothing wrong with walking instead of running. In fact, life is more beautiful when it's not whizzing by - and you're not out of breath.